Hi all,
Thought I'd chart my progress on amassing more stuff for Baroque in 15mm.  You can see my 'old' collection here..
http://fat-wally.com/BasicBaroqueECW.html
Well, after rebasing well over 200 cavalry on the smaller 40 x 30 bases, I'm significantly adding to the collection.
Baroque is very similar to Impetus but uses lots of 'chrome' with markers needed to reflect these upgrades to units.  I decided to use figures rather than markers....
Feared, Hardened, Iron Officers, Master Gunner Markers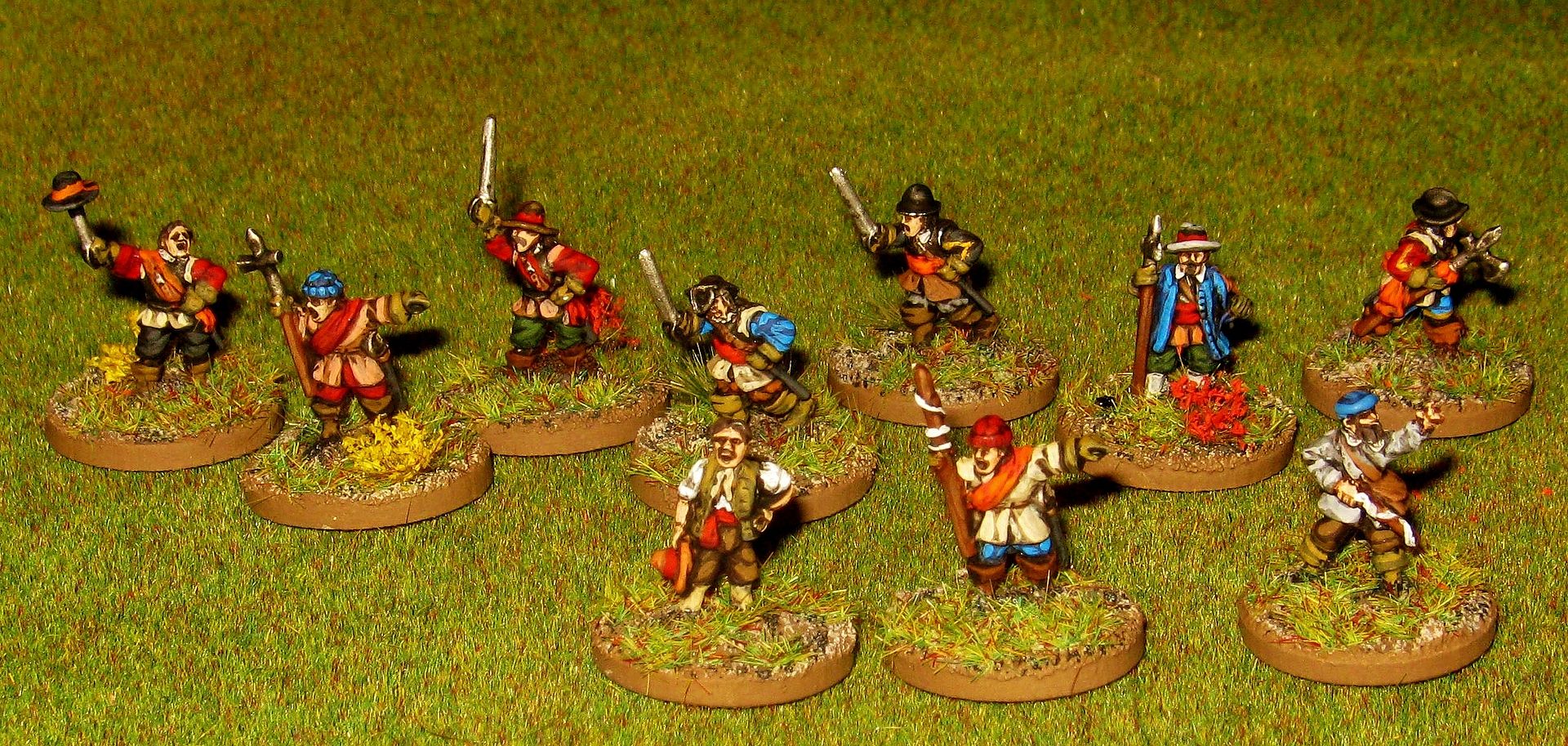 Well Trained Shooters & Not Fired Yet Markers

Mtd Motivated Fighters, Mtd Feared, Iron Officer Markers
Impromptu Prayer meeting.  Preacher Marker/Vignette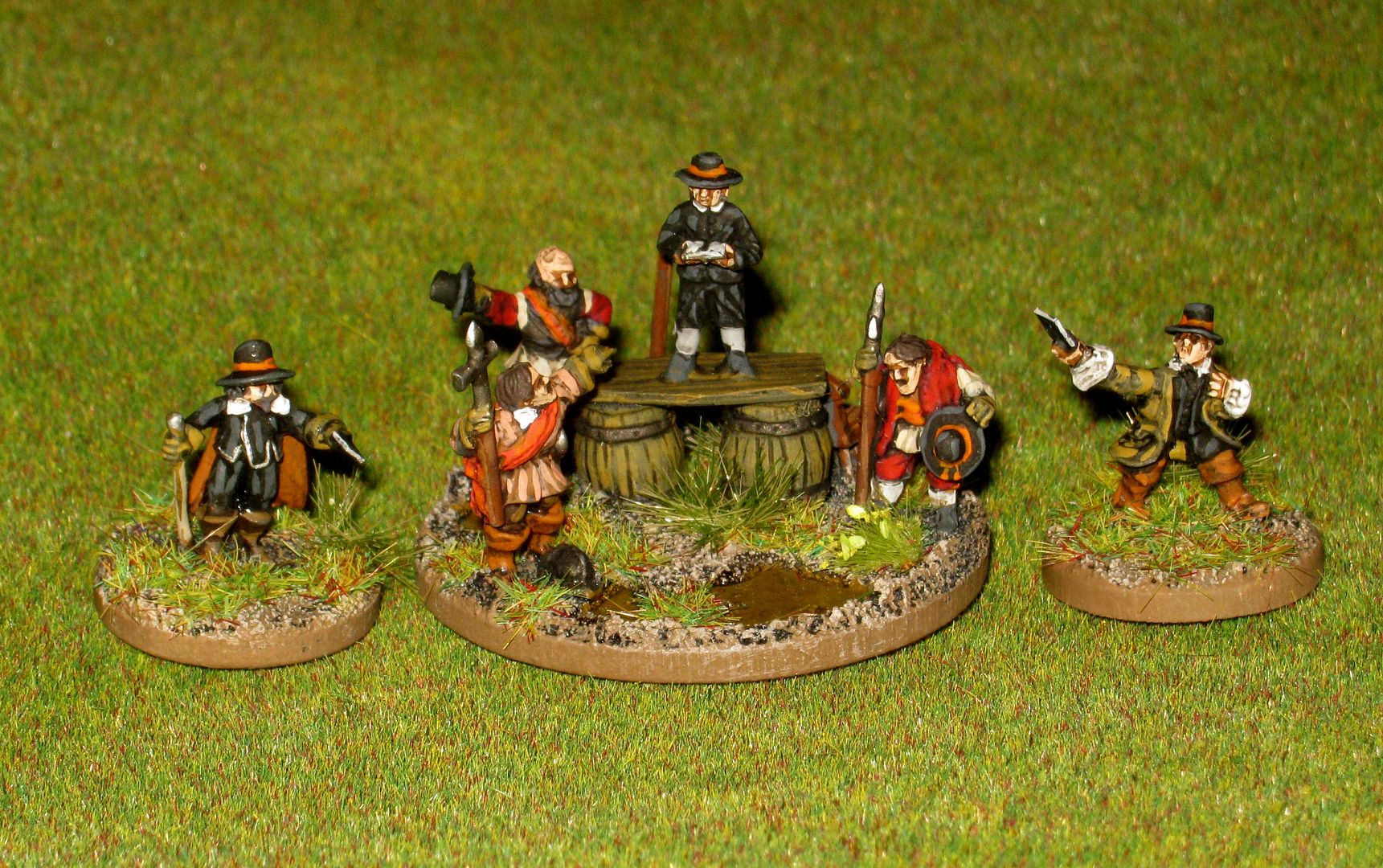 Mounted PP, Mounted Minifig Preacher on a PP Horse, Matchlock Miniatures Agitator and Preacher markers.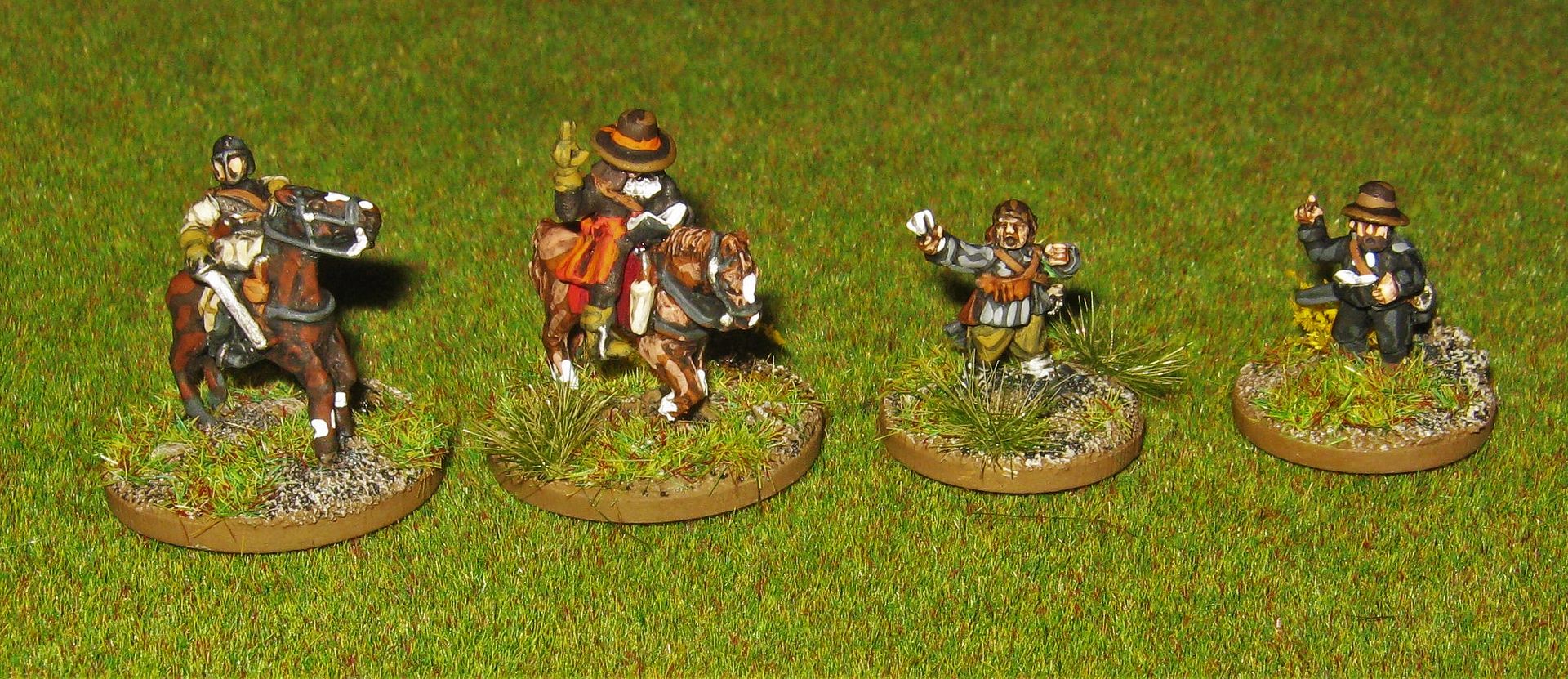 ---
Royalist General.  My old Cavalier King Charles Spaniel Alfie underneath the General's left arm.. Matchlock Miniatures (available from Caliver Books)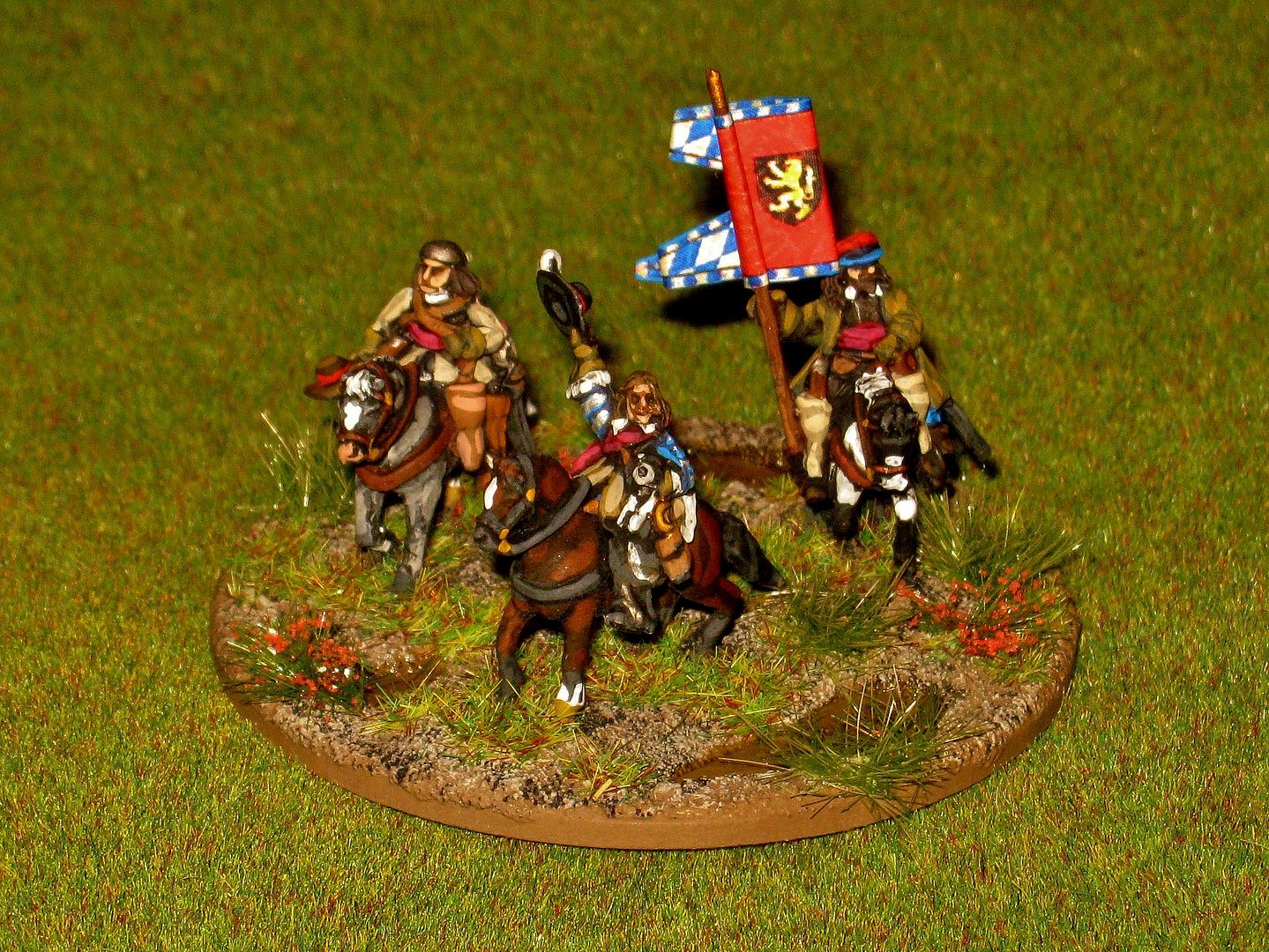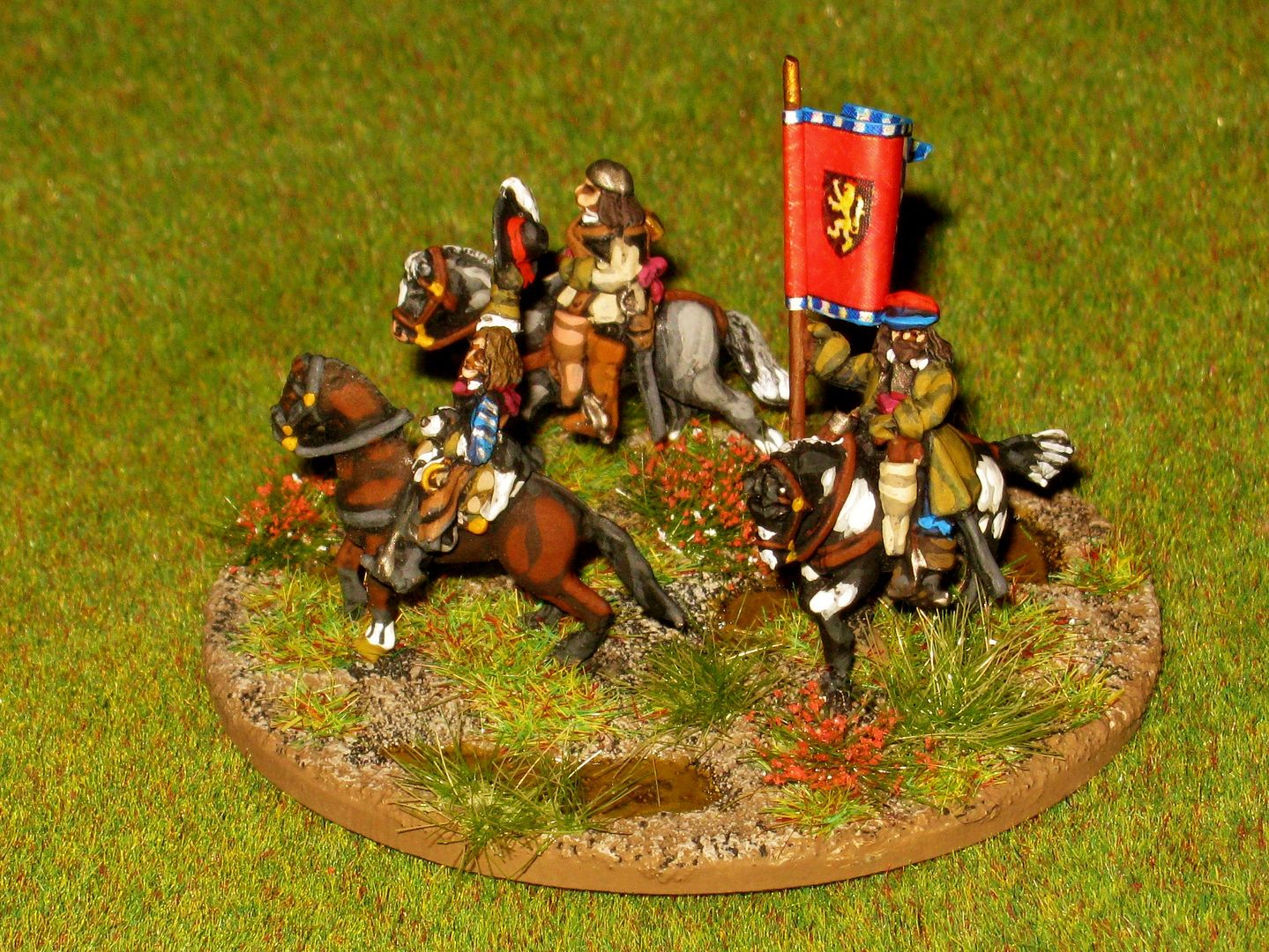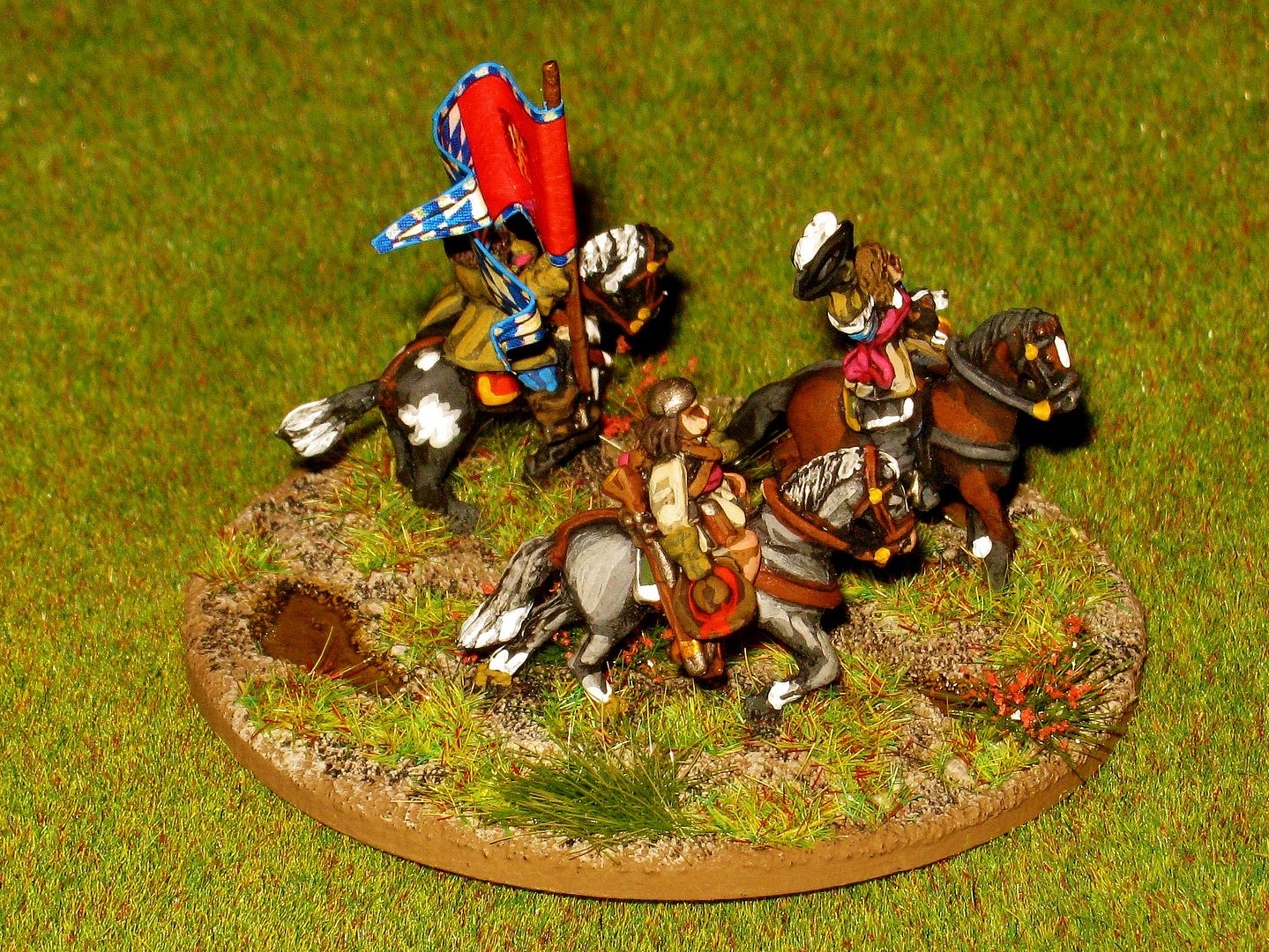 Southern Association Dragoons.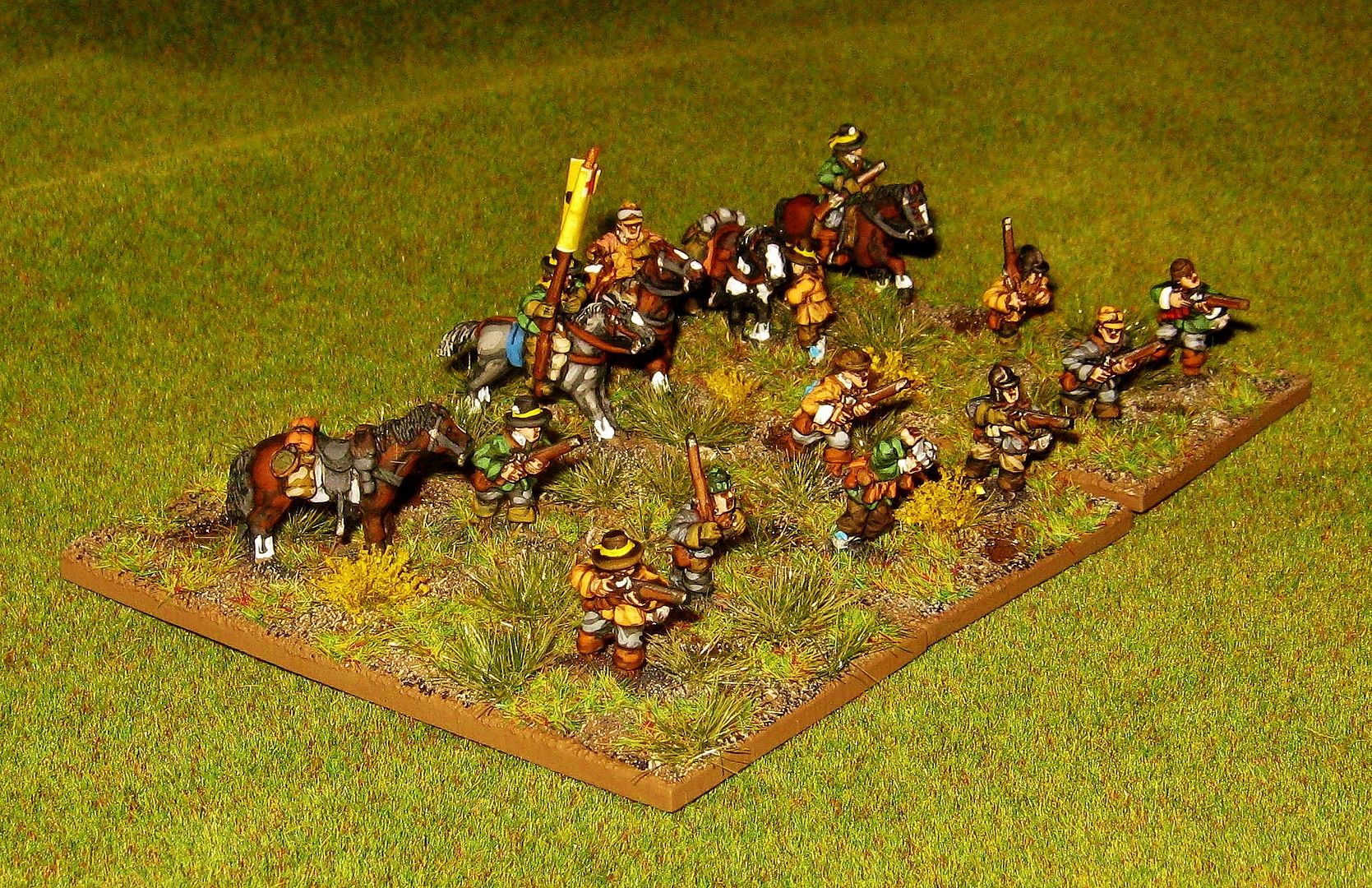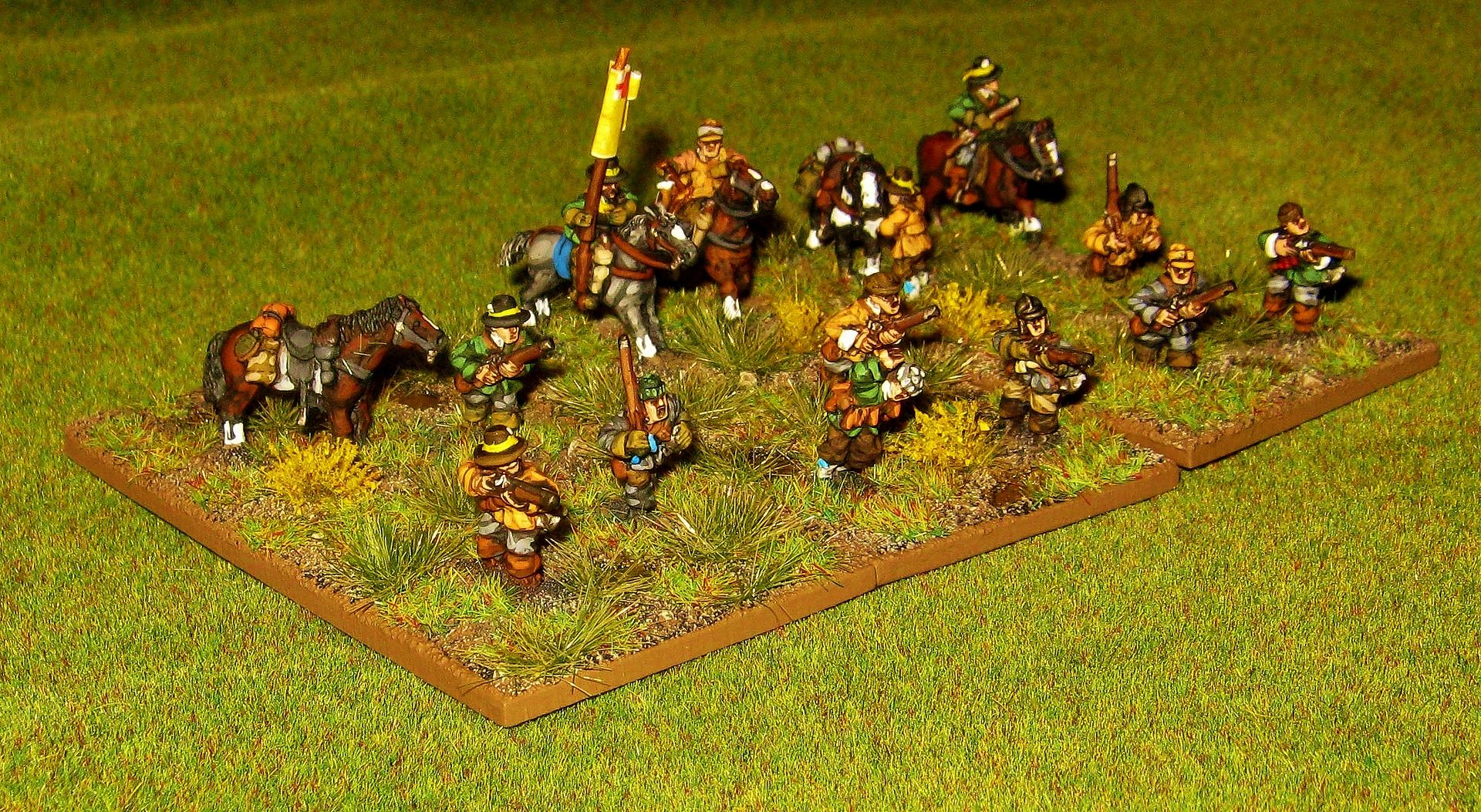 Parliamentarian Church Militia & Ill equipped foot.  These are a mixture of various Peter Pig sculpts with head swaps including armed peasants (club men), Irish, and the new musket fighting, musket loading and musket + rest packs.  Flag is a free one from Wargames Designs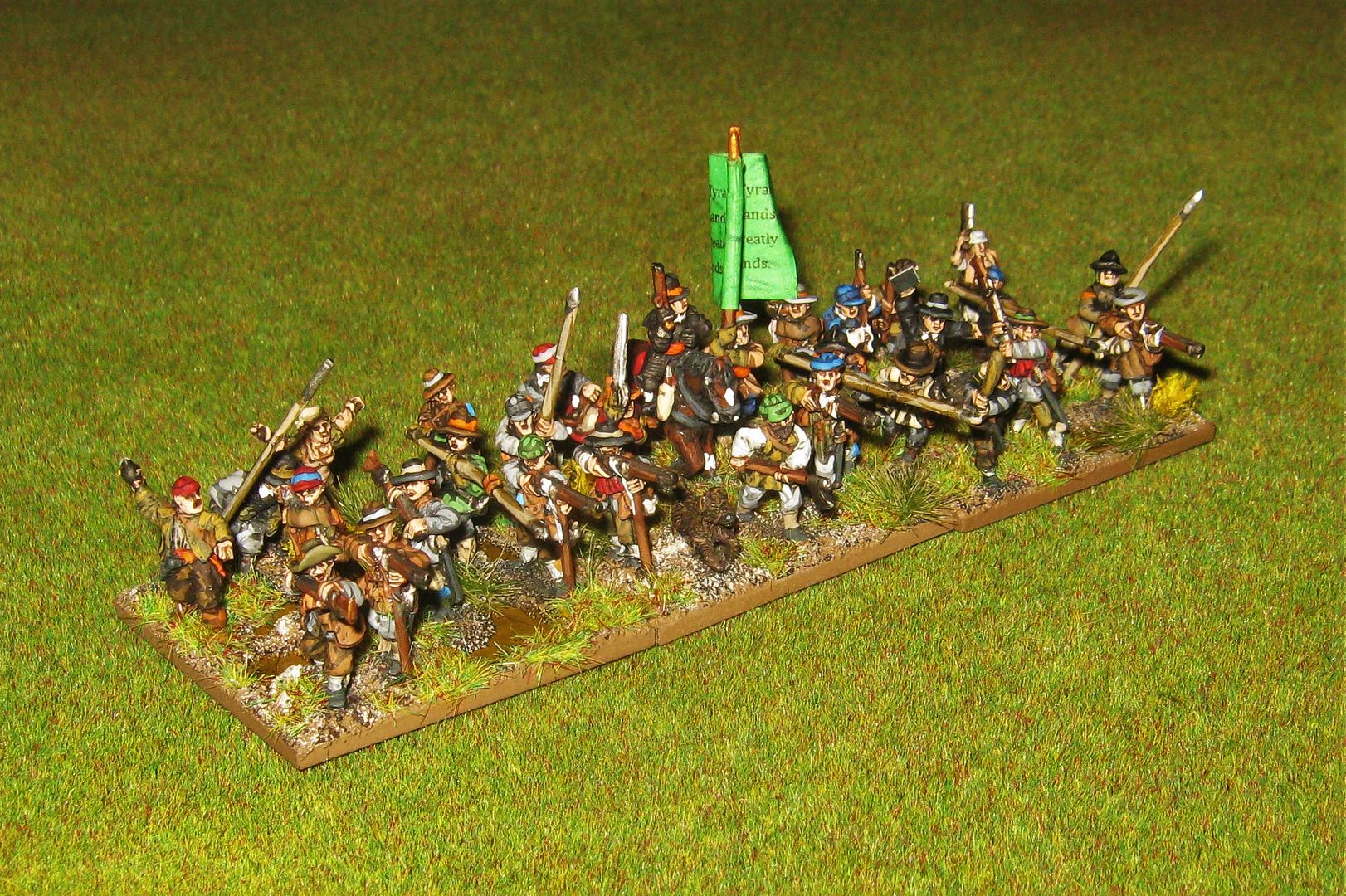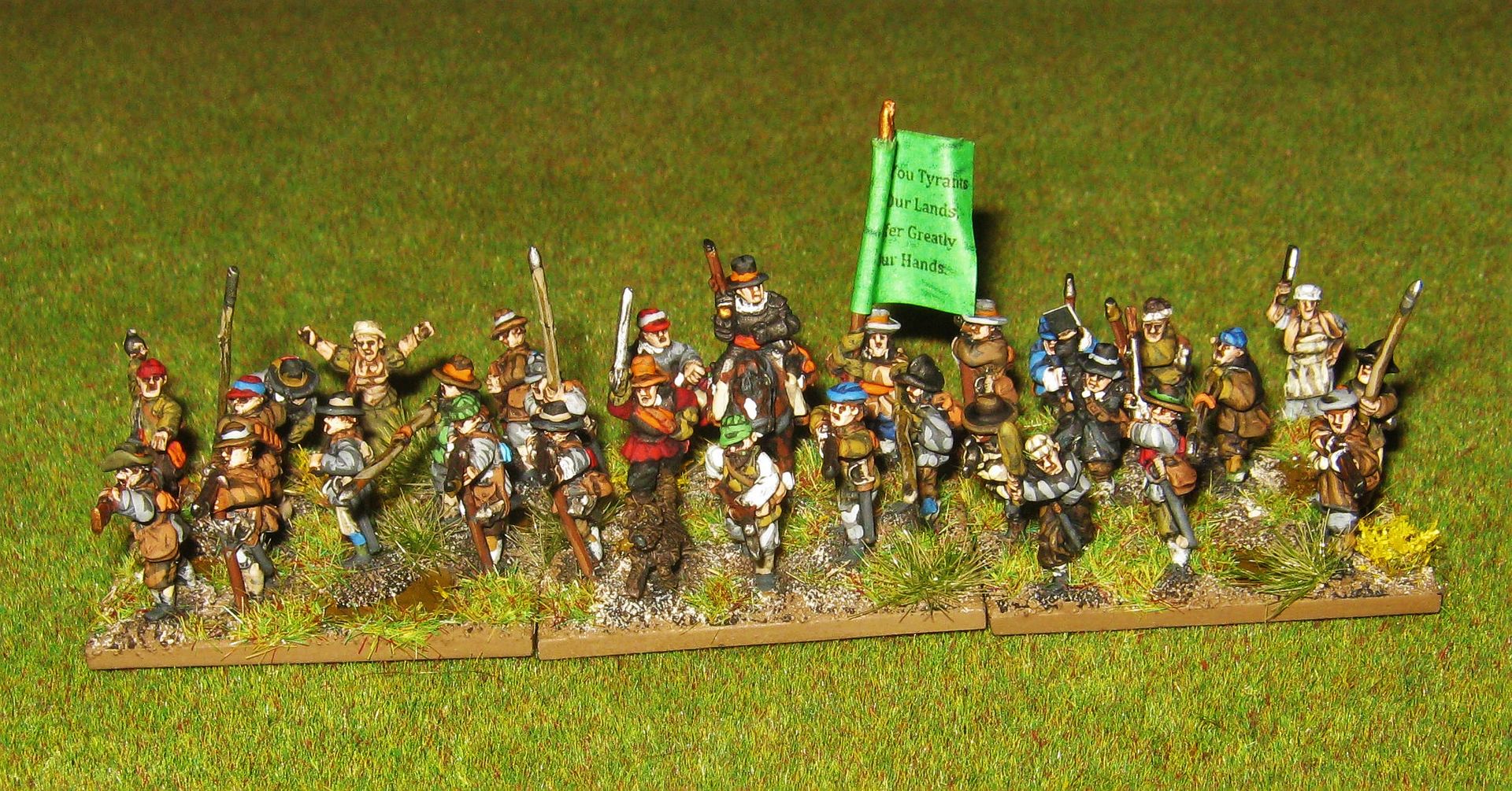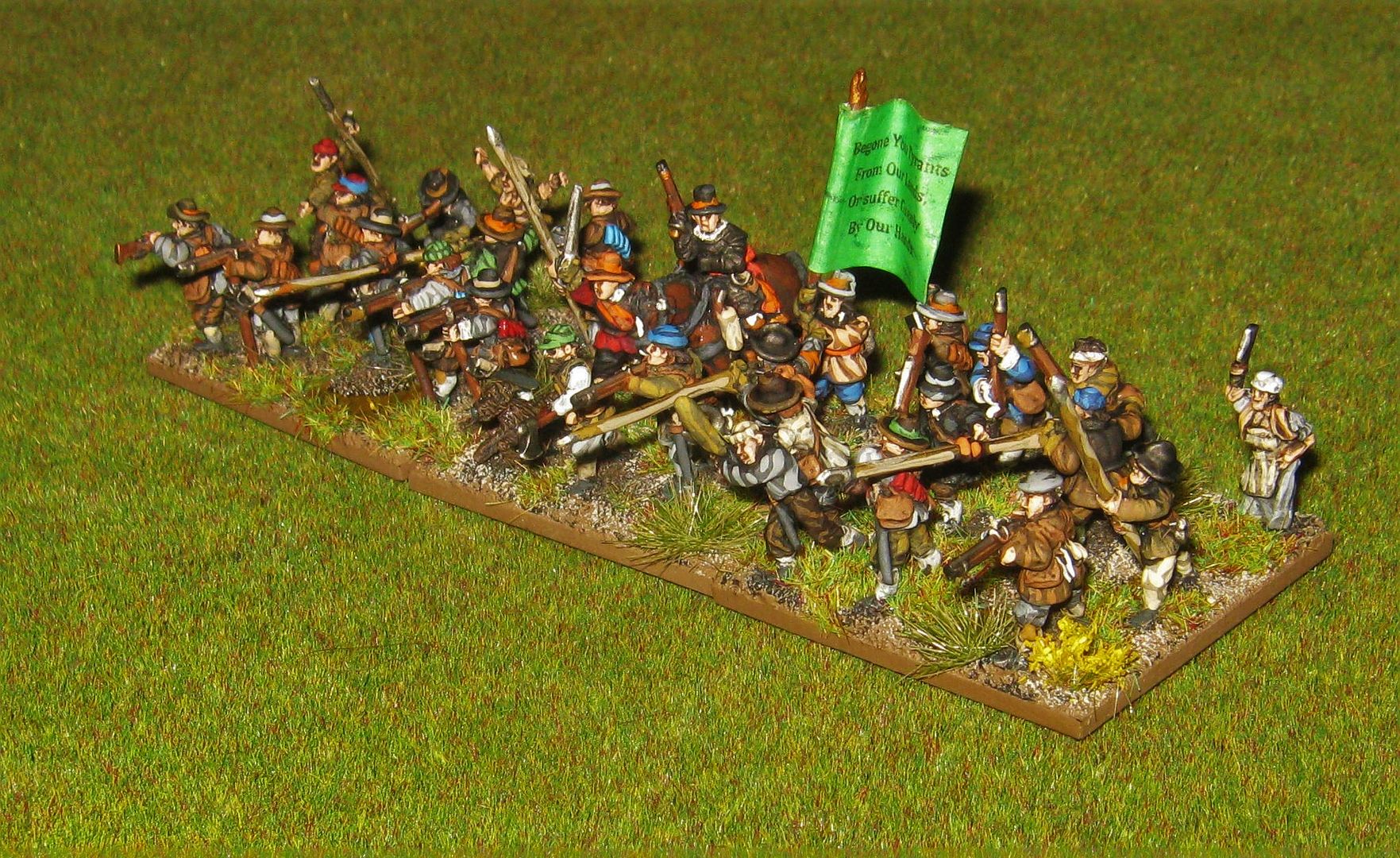 Coming to a table near you very soon....
Kev