Literally the end of March and the last two combat units are done.
First up are two units of dragoons. In this period of FOGR classification dragoons are dragoons and pretty universally average and musket armed. Six bases so either two units of three or one of four.
Finally the Croats. Interestingly, Light Horse still figure in many European armies of this period but did not transfer to England in the Civil War which probably says a lot for their effectiveness. Could have two units of four but went with the one unit of six; if they prove useful I may get a couple more.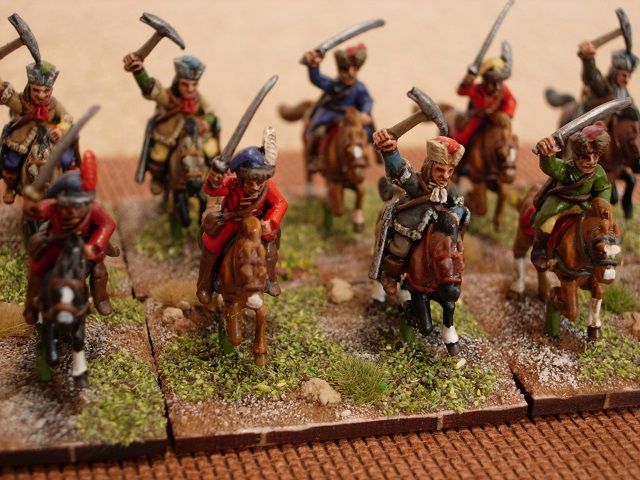 So, all that is left are the commanders, which I have already started on and the camp. All on course now for the first game against Brian's Swedes on April 9th. Better cavalry than me and Swedish Brigades so a pretty tough first outing in prospect.